What is It?
A bit of a surprise to some when Nikon announced it in October 2019, the Z50 shows that Nikon is indeed serious about making the Z-mount their ILC future. 
To a large degree, the Z50 is a "parts bin" camera. The 20mp APS-C (DX) sensor comes from the D500/D7500 with the tweaks necessary for mirrorless (plus a positive change to the video specs). The body is, for the most part, a scaling down of the Z6/Z7 cameras. The internal menus/logic is basically the D5/Z6 generation goodies in simplified form. The downward selfie LCD flip we've also seen before from Nikon. I actually tried to come up with a "part" that the Z50 can truly call its own, and mostly failed. Perhaps the shutter?
So let's start with the most logical bit: the scaling down of the Z6/Z7. 
The Z-mount is big, arguably the widest and shallowest of the mainstream mounts now. A lot of people thought there wouldn't be an APS-C camera using that mount because of its size, which dwarfs the APS-S sensor, but they were wrong. 
I wasn't one of them. I realized when the Z6/Z7 were introduced that the Z-mount was basically just about the right height for an APS-C type camera, as long as the mount was allowed to define the bottom and top plate of the camera (which it does on the Z50).
The short flange distance also means that you can make a very thin body, something Nikon has done on the Z50, as well. This meant giving up the sensor-IS mechanism, though, as that function would have pushed the electronics board and LCD backwards as it did on the Z6/Z7, which increased their body depth. 
But those two things—mount defining the height of the camera and mount defining the thickness of the camera—produced a Z50 that is indeed smaller and lighter than the already reasonably svelte Z6/Z7. To save a little more room and drop some weight, Nikon also gave up a full enveloping internal metal frame as well. Instead, the Z50 metal frame is a full front, partial sides, full top, partial bottom one.
All this size constraining results in the basic body area (less EVF) being 1.25" x 2.5"+ x 5", a very compact box that I suspect we'll see pop up again in a lower-end camera from Nikon at some point.
Up top, the EVF and pop-up flash stick out past both the front and back edge of the thin body, while a very deep hand grip extends out the right front (as you hold the camera). Many seem to think the camera looks a little clunky, and I get that same impression from some photos of it at some angles. But in person, the Z50 looks like a very small Nikon DSLR (or film body if you go back that far). I'm not at all put off by its looks. Indeed, when others saw me with it when it first came out, I got a lot of "what's that camera?" questions, mostly because it does look like a very small DSLR.
Moreover, the Z50 is a camera that is almost entirely controlled by the right hand, as all the controls you normally use are located within reach of your right hand fingers where using the camera. This "clustering" is exactly what's missing in a lot of small camera designs. 
Nikon wasn't skimpy with the controls. We have the full movie, ISO, exposure compensation button trio just behind the shutter release, both front and back command dials (and the rear dial is again the Z6/Z7 style stick-up-and-out one, though smaller), two Fn buttons out front, a Direction pad and a series of useful buttons down the back right side. You can configure 40 useful things into 5 of the on-camera buttons, and four useful things into the control (focus) ring of Z mount lenses. I rarely take my eye from the Z50 viewfinder while controlling everything I want to control, a Nikon trait I've always appreciated. Take a bit of time to properly configure your camera and you'll probably say the same thing.
While we're still on the body, Nikon over-spoke when they announced the camera: the Z50 is not technically dust and splash proof. While there's some weather sealing around some key parts, but other areas are not sealed the same way as on the Z6/Z7. For instance, the battery compartment uses plastic overlap instead of rubber seals. And that overlap really only extends on three of the four sides of the battery. 
That said, the body design of the Z50 doesn't have much in the way of ingress points for dust and water. The key areas to pay attention to are the battery compartment door, the rubber connector covers down the left edge of the body, and the area where the ribbon cable goes from the LCD into the camera body. The microphone and speaker holes apparently have some protection, but I'd watch them, too, as they're sitting exposed on the top plate.
I mentioned plenty of controls. Nikon has done something interesting on the Z50: they've extended the touch area of the LCD past the actual display portion. This allowed them to make three of their normal buttons into touch areas on the LCD panel (zoom in, zoom out, and DISP). All three of those functions are normally used in conjunction with image review, so this was a very logical choice. (If you want to zoom to magnify during shooting, program one of the configurable buttons to do that! The OK button is the logical candidate as it's easy to find by touch.)
The LCD panel itself is a 3.2" 1.04m dot TFT. The LCD is mounted on a swivel panel that swings as far as 90° up and 180° down. In that latter position, the LCD is now facing the front of the camera, or the so-called "selfie position." Nikon did another interesting thing: if you use the camera this way—e.g. pointing it at yourself—you can set it to ignore anything other than the shutter release. That's because in handling a camera backwards like this, it's easy to accidentally hit other buttons/controls (remember, the rear LCD is a touch panel). 
I mentioned the viewfinder earlier. It's a 2.36m dot OLED that basically gives you an XGA-equivalent video screen to look at. While not as detailed as the Z6/Z7 EVF, the Z50 inherits most of the other excellent traits of those cameras. Viewfinder eye point is 20mm, and you have a -3 to +3 diopter adjustment range. Note, however, that viewfinder refresh, by default, is lower than it can be (the Energy Saving menu item on the SETUP menu controls this).
The eye sensor of the EVF is mounted below where your eye goes, not above as in the Z6/Z7. A simplification is that the Monitor button now only gives you Viewfinder only, Monitor only, or Automatic Switching (i.e. no Viewfinder Priority mode). The Z50's eye sensor doesn't seem as prone to dust shutting it down as the Z6/Z7 one is, which is a happy improvement.
The 20mp sensor is a new version of the one used in the D500 and D7500. What's new? Well, for one thing it has phase detect pixels set on every 12th row (ala the Z6/Z7). But it also has some other small changes. The one that many will welcome is that 4K video is now done via the full sensor, not with a crop. Overall top-to-bottom refresh rate (live view on the DSLRs) seems to have improved, too, running at about 20ms. I see slightly less rolling shutter in video than with the D7500. 
Nikon has simplified the image quality choices on the Z50. In JPEG there's no Optimal Quality/Fixed Size choice, and in raw you only have a choice of 12-bit or 14-bit (it appears Nikon is using full time Lossless Compression, not NEF Compression). 
There's a full range of Scene and Effects modes in the Z50, plus the new Creative Picture Controls. Nikon seems to still insist on the former in their consumer cameras, but frankly, I only see those adding confusion to the user base. That's because the Scene and Effects modes are nannies: they only let you change some things, and they don't actually do as much to get their mission accomplished as they should. 
The image sensor now provides the focus sensors, so what about the focus system? Well, it's essentially the same as that on the Z6/Z7. Indeed, all the control mechanisms are the same (though see my comments in the performance section below), with one exception: AF-A is back as a choice (just take my advice: avoid it, though it's the default, so you'll have to set your way out of its frustration). Face and Eye detect are also here, so the Z50 basically inherited everything the 2.10 firmware for the full frame cameras offers.
Low light performance is said to be -2EV (ISO 100 at f/2). This lowers to -4EV when you're shooting AF-S with CSM #A7 turned on. Frankly, the limiting factor for low light focus performance is going to be those kits lenses, not the camera.
One thing the Z50 has going for it in low light is that it also has a small pop-up flash. This flash is capable of TTL and manual flash, but not Commander mode, FP Auto, or repeating flash. The GN is 22 feet (7m), which makes it pretty useful for most situations. 
Note that the shutter of the Z50 maxes out at 1/4000 and has a 1/200 flash sync speed. Curiously, the Z50 supports the Auto switch from Electronic First Curtain to Mechanical shutter (EFCS by itself only works to 1/2000), though the DX lenses lock you out of making the Mechanical setting directly. You also have full silent shooting available. The mechanical shutter is limited to 5 fps; but you can shoot at up to 11 fps by making the right other settings. The physical shutter is rated to 150k activations.
As a video camera, the Z50 offers 4K UHD at 24, 25, and 30 fps, 1080P at 24, 25, 30, 50, 60, 100, and 120 fps, all with no crop. The HDMI port supports uncompressed video out, but not N-Log or ProRes raw. Peaking and Zebras are available, and both optical VR and electronic VR can be enabled in video work. The Atomos Ninja V automatically recognizes the Z50, by the way.
Connectivity is a highly mixed bag. USB is still in 2.0-land (the now badly named Hi-speed) using the odd and not so prevalent Micro-B connector. The HDMI connector is the mini Type D one. A stereo microphone mini-pin jack is available, with plug-in power). Wi-Fi is 802.11/b/g/n/a/ac, and Bluetooth 4.2 is built in. Nikon, of course, suggests that you use SnapBridge for connectivity, and that works quite well once you figure it out. Surprisingly, the Z50 also has the Connect to PC option of its bigger brothers.
Finally, the Z50 is powered by the new EN-EL25 battery (300 shots in CIPA testing, which uses the flash in the test so tends to underestimate most actual use). The battery will run the camera shooting video for about an hour and fifteen minutes (but note that video clips recorded internally are limited to 30 minutes, thanks originally to Europe and now to 4K file size limits). Nikon includes the separate MH-32 travel charger with the camera. You can also charge the battery in the camera via USB using the optional EH-73P and the cable that comes with the camera. Like the Z6/Z7, however, this is charge only; you can't operate the camera while the battery is charging over USB. 
I do note that the battery compartment chamber has the usual rubber cutout for AC power. I suspect that we'll eventually get a new EP-style dummy battery with cable that plugs into Nikon's AC adapter. If we don't, then what the heck was Nikon thinking?
Nikon introduced two Z DX lenses with the Z50, the 16-50mm f/3.5-6.3 and 50-250mm f/4.5-6.3. Both are very compact for their focal range, particularly when in their unextended travel position. Both have VR built in. Nikon sells the Z50 as body only, body+16-50mm, and body+both lenses. If Nikon is still offering a discount on the two lens kit when you read this, I highly suggest you take them up on it. You'd then have 24-375mm equivalent available in two really good and compact lenses. 
I'll be reviewing the lenses soon, but let me say this: the 16-50mm is way better than you'd expect, and the 50-250mm is a solid telephoto performer that is appropriately sized for DX. I really can't imagine a Z50 owner not wanting these two lenses. The problem, of course, is that there's no wide angle zoom to round out the set, nor is there one on Nikon's current road map. The most appropriate choice at the moment is to get the 10-20mm AF-P DX lens and mount it on the optional FTZ Adapter, unfortunately.
The Nikon Z50 is made in Thailand, as is the 16-50mm and 50-250mm lenses, and sells for US$860 body only. 
Source of the reviewed camera: purchased
Nikon's Web page for the camera
Thom's Complete Guide to the Nikon Z50 eBook
How's it Handle?
For the most part, the Z50 is a slimmed down Z6/Z7. That has both good and bad aspects to it. The good aspect is that the control layout, full hand grip, dual command dials, and other aspects of the UI stay pretty much the same, and continue Nikon's generally excellent handling tendencies. There's a little shifting of button/touch positions, but nothing that's going to stop a Nikon user in their tracks and force them to do any real thinking. (In other words, the shooting controls are pretty much where you expect them, but some lesser controls may have moved.)
The bad aspect is that by scaling down still further from the Z6/Z7 body size the right hand is feeling somewhat squeezed. Even small hands will have their pinky finger fall below the camera, and there's not a lot of space between the lens and the grip for fingers to go, or to manage the two Fn buttons. Gloves and big hands will be an issue. The distance between the Power Switch and Front Command dial is very small, too; some people are going to be accidentally turning their camera off when they wanted change a setting.
Given the compressed hand position, the Direction Pad is, unfortunately, positioned too low on the back; it should have been higher (or a thumb stick be added just below the AE-L/AF-L button). Coupled with the fact that you can't use the rear LCD to move focus position with your thumb as you can on a number of other mirrorless cameras (including one of the cameras the Z50 replaces, the D5600), getting your focus position to where you want it on the Z50 becomes a bit less comfortable than it should be, and slower.
The Z50 has lots of simplifications, too: no external GPS support, no split-screen view, no NEF compression settings, no tracking focus adjustment setting, no exposure lock capability, no commander or FP mode for the internal flash, no 1.3x crop, no flash bracketing settings, no save settings to card, no EVF color balancing, no sensor cleaning, no focus shift shooting, no viewfinder priority, and many more things you find on the Z6 and Z7, or even a D7500. 
Some of these simplifications make sense. Nikon's split screen and focus shift shooting implementations are tricky to set and use effectively, and probably are simplifications that target the Z50 buyer perfectly. 
Others seem more arbitrary to me. For instance, we have only three Image Area crops on the Z50 (DX, 1:1, 16:9). You can get the 16:9 by just moving the stills/video lever, so we're left with a menu item—Image area—that really only nets you one option (1:1). Why we couldn't also get 1.3x or 5:4 I have no idea. I've never felt that the arbitrary inclusion/elimination decisions Nikon (and other camera companies) makes are well thought out in terms of photographic usability. If Nikon was really trying to simplify the camera, they should have just gotten rid of 1:1. Of course, someone at Nikon realized that Instagram is 1:1 and insisted that this camera had to have it, and so we get the one option menu. 
Meanwhile, Nikon is in serious denial about sensor cleaning. No internal cleaning options (e.g. no "sensor shake"), the ubiquitous and mostly useless Image Dust-Off menu item, and "don't touch the sensor, ever" proclamations in the documentation. My Z50 sensor very quickly got an obnoxious blob of something on it, which I was able to use a blower brush to get off. Still, this is serious denial on Nikon's part. They apparently want no liability for something that is part and parcel of an interchangeable lens camera. 
Overall, though, the Z50 is a solid entry camera that handles like you'd expect a Nikon to handle. Despite all the simplifications, none get in the way of controlling the camera. You've got 40 options you can program into 6 buttons, so if there is something that you can't control reasonably directly, you can make it so. Coupled with the new customizable i button configuration—basically a iconicized 10-item quick menu—you rarely have to dip into the menus for anything if you spend the time to set up the camera for your shooting. 
Since Nikon touts the Z50 for video, I should say something about the way that handles on the camera: basically the same as the Z6 and Z7, minus the N-log and raw output. Other than the missing headphone jack, the Z50 is actually a fairly power packed video camera with some sophisticated capabilities. 
How's it Perform?
Battery: As with the Z6/Z7, in most shooting situations I was seeing much higher than CIPA numbers. Unfortunately, since there's no Battery Info menu item on the Z50, I can't give you any exact numbers (I've had to judge from filenames). But in most sessions I'm clearly getting >500 shots per battery charge, and in at least one case, about a 1000.
Where I think people might have an issue is with video. If you're really into the vlogging aspect of the Z50, you're going to go through a battery every 8GB of video you record (e.g. about an hour). 
Write: Card write speed, as you might imagine, isn't pro class. The card slot is UHS-I, not II, and seems to max out well under 95MB/s write. An 80MB/s card seems appropriate, though note that most of those wouldn't work for video use (you need V3 speed for video, not V1). So 95MB/s and V3 USH-I is your target card, basically.
JPEG shooters aren't going to be bothered by the buffer/write performance, I think. I'm getting 70 or so frames of continuous shooting before I hit buffer limits, and then I'm still averaging almost 2 fps after that (SanDisk Extreme card). 14-bit raw shooting nets me about a 30 shot buffer, but once the buffer is hit, what happens after that is quite erratic, and the card write light takes a lot longer to turn off.
Focus: I'll probably get misquoted about this, so let me try to be extremely precise. Set identically, the Z50 is for all intents and purposes similar in focusing performance to the Z6 and Z7 with their firmware updates. That's the good news.
The bad news is that there are a few caveats to consider. One thing I haven't written much about is that the small-but-noticeable difference the smaller focus areas of the Z7 makes when compared to the Z6. If you're fully framing a moving subject, you have a bit more precision of focus point with the Z7 than the Z6. Well, the Z50 has even fewer focus areas than the Z6, and across fewer pixels. What this means is that each "box" you use for Single Point is seeing a different set of information across the three cameras. Again, this can make for a small difference in precision at times. The Z50's box is about 253 sensor pixels across and 21 pixel rows down. That's also a pretty large difference between recognizing horizontal detail versus vertical. 
Does that come into play while shooting? It might with certain subjects at certain distances. But pragmatically, I'd tend to say that, again, set identically, the Z50 pretty much operates similarly to my Z6.
Why do I keep writing "set identically" and use the word "similarly"? Ah, finally the real caveats! In simplifying the Z50, Nikon took out a number of menu items and changed some defaults. The big default problem is AF-C is now set by default to focus priority. Yep, not release priority. You can flip that with Custom Setting #A1 to get to the Z6/Z7 defaults, but I've already had to answer plenty of "the shutter release isn't working" questions from users due to this Z50 default (in very low light or low contrast, the camera won't take a picture until focus is achieved, and it doesn't get achieved). 
Also, tracking speed for stills is not supported; it's hardwired with no option to tune it, which I found necessary in some situations with the Z6/Z7.
 Just those two things alone had me scratching my head about some focus performance tests I was doing early on until I finally noticed them. 
Then, of course, there's lens aperture. At 50mm, we're at f/6.3 on the Z50's kit lens, f/4 on Z6's kit lens. That's enough of a difference to come into play in low light focus performance. Not that the Z50 is terrible at low light focus; it's actually very good until it reaches its limit (-2EV normally, -4EV when set to AF-S and Low Light; but note that's with an f/2 lens, so at f/6.3 we're probably only good to +1EV). You just can't expect the Z50 with the kit lens to be out-shooting the Z6 with its kit lens in really low light. Putting an f/1.8 lens on the Z50 made a clear difference in focus performance in really low light.
As is usual with cameras coming into my office to test, I gave the Z50 a real workout shooting sports. That included an indoor volleyball game and an outdoor football game under the lights of one of the worst lit NCAA division I stadia. For the most part, the Z50 matched my Nikon Z6/Z7 and Sony A7R m3/m4 experience. I came away with plenty of in focus shots. My keeper rate didn't quite match the full frame cameras, though, and for two reasons: (1) the EVF on the Z50 is just a touch laggier and this makes it tough to shoot long motion sequences and keep your framing intact; and (2) that lack of tracking speed tuning, which wouldn't have been necessary at the volleyball game, but was missed in the football game.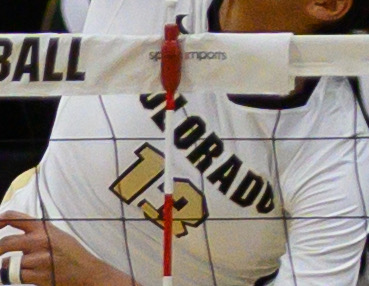 All in all, my original words here still suffice: Set identically, the Z50 is for all intents and purposes similar in focusing performance as the Z6 and Z7 with their firmware updates. That's a bit unusual for what is, after all, basically a true consumer camera versus what have to be considered higher level prosumer cameras. 
Image quality: The sensor in the Z50 is one we've now had plenty of experience with in the D500 and D7500. But it appears that Nikon has learned a bit more about it and how to tune it in the intervening years.
While the two Z50's I used measured very much like my D7500 in most tests, I perceive a small but useful visual difference in the higher ISO values. This is particularly true with JPEGs, but that's probably just Nikon tuning EXPEED a little better. Yet even in raw conversions I saw a slight change to the way noise is produced. Again, technically the Z50 measures pretty much the same as the earlier 20mp Nikons. However, one thing we don't talk about much as photographers is that the same dynamic range measurements can look a bit different. 
I suspect that there's been a slight change to either the linearity of the ADC, the Bayer filtration, or perhaps the optical impacts of the near-IR filter on the Z50 from those things in the D500/D7500. The noise stays "polite" a little higher in the ISO range, and thus I'd swear I see a bit more detail at ISO 3200 on my Z50 than on my D7500. I didn't have my D500 or D7500 to shoot side-by-side with the Z50 at the CU football game, but I've shot enough with the D500 under those lights with the same lens. My Z50's images seem to have a very slight detail edge over the D500 ones shot at the same settings with the same lens. (When I write "very slight", I mean the both the very and slight. I showed two sets of images to another pro and he didn't see the difference at first until I pointed out some low level rendering structures to him.)
And yet, again, the three cameras—D500, D7500, and Z50—all measure the same in Imatest (within sample variation limits). So don't expect any obvious difference, just know that what I feel is one of the best APS-C sensors seems to be doing a little better job in its latest incarnation.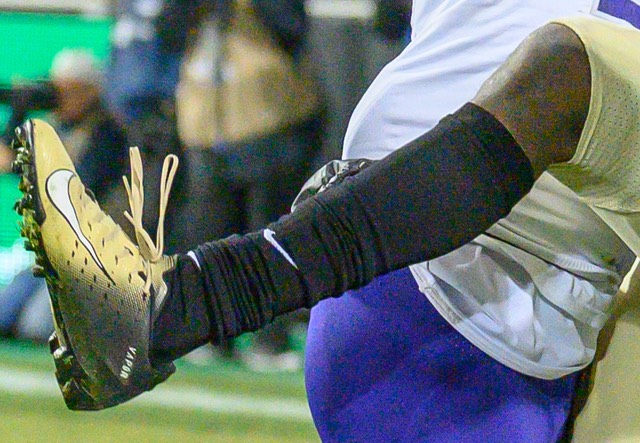 Since I mentioned APS-C sensors in general here, it's probably a good thing to tell you what I think the current state-of-the-art is (beginning of 2020). Number one at the moment—which will be a surprise to all the Sony worshippers—is the Canon 32mp sensor in their two latest APS-C cameras. The Sony 26mp sensor—without the Fujifilm modifications—would be a very close second. Both the Nikon 20mp and Sony 24mp sensors tend to look very similar and would be in a very close third place. 
While it seems that the difference between 20mp and 32mp ought to be large, there's only a 25% resolution difference between the two, and that's right at the margin of where most people would be able to see any difference. For the most part, for all the current APS-C cameras, the lens you put out front is going to be more important than the pixel count. Nikon's put a remarkably good lens into their kit; Canon, not at all. 
Final Words
The funny thing is that there's a lot I could say that is not so great about the Z50. The position of the card slot, the lack of IBIS or sensor cleaning, the position of the Direction pad (or lack of a thumb stick or thumb-on-LCD focus control), the odd fold-down selfie screen, the missing Commander and FP modes for the internal flash, the small new battery, and much more. Yet, despite that, the bits and pieces Nikon did put into the camera all come together in a strong package that most Nikon users will enjoy. One thing I noticed—and I'm noticing others saying the same thing, too—is that the Z50 grew on me the more I used it.
Nikon has made a lot of compromises in putting together the Z50 and the first two Z DX lenses, but for the most part I like their choices. Sometimes the sum of the parts really isn't all that indicative of the sum of the parts. 
Somehow Nikon also got around to some minor tweaking of the DX sensor, too, which was a nice surprise. I wasn't expecting any image quality differences, even after doing the usual DR numeric testing, which seemed to show D500/D7500-like results. Still, I see a small-but-real advantage in what I can pull out of raw files, and definitely JPEGs and video quality are improved. Plus we get full frame 4K video now, too. 
When you take the 16-50mm kit lens into account, things ratchet up another level. While the aperture specs don't look so hot for this lens, it performs well above its weight class. Indeed, I'd have to say that it's the best consumer mid-range kit zoom that goes to 24mm equivalent I've seen from any camera maker, and it makes some of the competitors look like pure optical garbage in direct comparison.
But it's not just the optical quality of the lens, it's the compact nature of it, too, replete with a real manual zoom ring (as opposed to the power zoom that some competitors use). The Z50+kit lens combo really does fit into pretty much any jacket pocket. It's not quite a pants pocket combo and definitely not a shirt pocket one, but the Z50 and kit lens are small enough that it's making me rethink products like the Panasonic LX100 m2 and Sony RX100. 
And then there's this kicker: my mom saw my Z50 and immediately took a liking to it. It seemed "right sized" and "not intimidating" to her (she's currently using a Sony RX10 so you have some form of comparison). 
In other words, Nikon has managed to pull a rabbit out of its hat. A camera that clicks off quite a few solid talking points while not getting caught up in the "add features" (complexity!) and "add megapixels" (more!) games. 
But here's the thing: it's not a D7500. The Z50 is really more something the D5600 crowd will immediately take to. Sure, it's got two dials like the D7500 and higher-speced cameras, and it includes a lot of higher-end features, but in terms of the simplicity, directness, and vlogging type crowd, the Z50 is much more like the D5600. When I write about the Z50, I position it between the D5600 and D7500. The Z50 can absolutely appeal to either type of user, though. It's just that one gets a little more than they'd expect (D5600 user) the other gets a little less (D7500 user). 
I'm quite happy with the Z50. At its price point—particularly the two lens kit with the discount Nikon offered at launch—it's highly competitive, in a uniquely Nikon kind of way. 
What's missing is just one thing. 
Dare I write it? 
Oh, you know I'll write it ;~). 
We need lenses. Right now there are only four Z lenses that make any sense for a Z50 user: the 16-50mm, 50-250mm, 50mm f/1.8 S, and 85mm f/1.8 S. Those last two fit and balance on the camera quite nicely, and provide two useful portrait type options. But this just simply isn't enough. 
Nikon is highly negligent in not having a 8-16mm wide angle DX zoom in their schedule. The future 28mm and 40mm compact Z lenses seem like they might be Z50 worthy, but there's just too many lenses missing to anoint the Z50 as the travel camera for a Nikon user wanting to stay small and light at the moment. I don't understand how Nikon can see that a strong 14-30mm is a fundamental lens for full frame, and then not manage to make a similar strong wide angle performer for Z DX. But heck, at this point, I'd even take the current 10-20mm AF-P DX lens in a Z mount if I could get it (no I don't want to be using the FTZ adapter if I can avoid it). 
So, a typical Nikon DX result: camera great, needs lenses. How can that be for a company that claims to be one of the world's pre-eminent glass makers? Let's hope that Nikon finally figures out that they're a lens maker. The Z50—and any other subsequent Z DX body—will only succeed if they do.
Despite my usual lens harangue, I'm going to recommend the Z50. With the 24-375mm (effective) range we've got available to us at the moment, it shines. It's a danged good video camera, which should prick up Sony's ears and make them a bit more nervous about the A6xxx line. Plus it just handles like a small camera ought to, which should make someone at Sony do the walk of shame.
Solid B grade, Nikon, and I'm a tough grader. Round off some small rough edges, add appropriate lenses, and an A could be in sight.
Recommended (2020, 2021, 2022)
Support this site by purchasing at the following advertiser: